Tangerine Crossing is a gated community with single-family homes in northwest Marana. Its ideal location between West Tangerine and West Moore roads offers easy access to a variety of shopping and dining optionsin the Tangerine Crossing Commercial Center. It's also a short drive from Oro valley.
Homes in Tangerine Crossing range in size from 1,700 to over 4,000 square feet, with beautiful views of the Cataline Mountains or the Tortolita Mountains.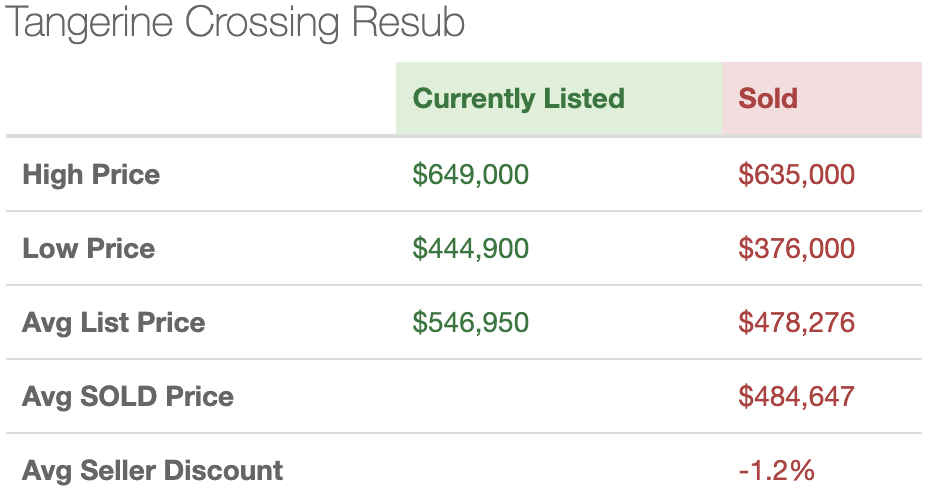 In the last year, prices of homes in Tangerine Crossing range from $376,000 to $649,000. The highest sold price in the last year was $635,000 but the highest current active listing is priced at $649,000. The average list price of sold homes is $478,276 and the average list price of active homes is $546,950.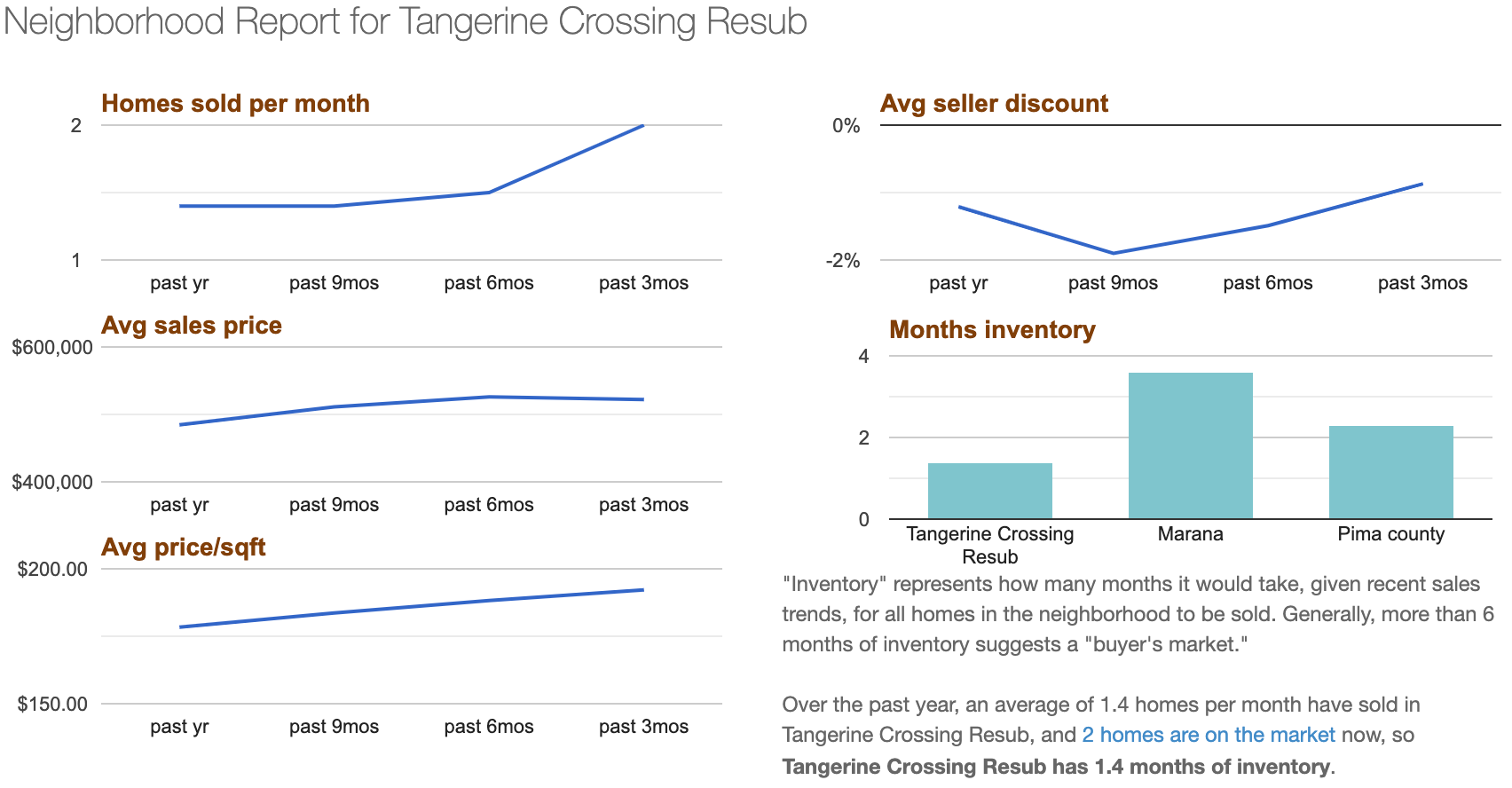 In the last year, the amount of homes sold per month in Tangerine Crossing has gone up as well as average seller discounts.

From one year ago, the average sales price has slightly increased but has overall remained steady.

The average price per square foot has been slowly, steadily increasing over the past year.

All stats are reflected to the date of this publication. For the most current market stats, click HERE.