You can take a tour around the world, petting zoo style, by visiting Rooster Cogburn's Ostrich Ranch in Picacho, Arizona, a mere 25 minute drive north of Marana. Critters from around the world are there, available to pet and hand feed.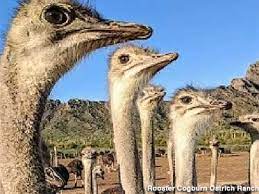 This one is a bit of a drive (maybe twenty minutes up I-10 from Marana), but it's about as interesting as it gets. Rooster Cogburn's Ostrich Ranch is a petting zoo on steroids. Take a tour around the world, petting zoo style, without leaving Arizona. Located at 17599 E Peak Lane, Picacho, AZ 85141, Rooster Cogburn's is conveniently located in the middle of nowhere.
Ostrich and Boer Goats from Africa, Donkeys from the Mediterranean, Deer from Europe, Miniature Goats from Nigeria, Ducks from China, Sheep from St. Croix, Lorikeets from Australia, Stingrays from Florida, Bunnies from all over, and Redneck Owners from Oklahoma (their words). Get a hands-on and up close interaction with lots of different animals.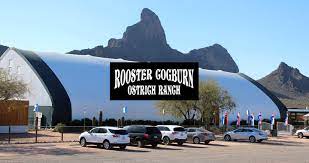 Maybe the most out of place of these are the cownose stingrays. We have a lot of beach, but not much water, and unlike some of the critters, stingray feeding goes on continuously.
Hours of operation are seasonally dependent. You'll want to check the website for hours and prices, which vary, but typically include grub for you to hand feed the critters.
Rooster Cogburn's is only 25-30 minutes from La Mirage Estates, Vanderbilt and Rancho Marana neighborhoods.
Always On Call!
Put my 20+ years of real estate experience to work for you!
Contact me 7 days a week including evenings to discuss real estate.

https://www.facebook.com/RichmanTucsonHomes/