Todd and Erika Button opened Button Brew House with two purposes in mind. Obviously, they wanted to brew and sell excellent craft beer. Their other purpose was to build a sense of community working to improve our world. Judging from the Facebook and Yelp reviews, they have succeeded at both goals.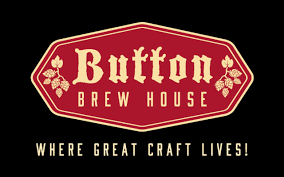 With a core group of brews, and a rotation of sours that never fail to please, Button Brew House excels at the craft beer market. Served daily, pizza and wings are available, and in addition, on weekends you will find a rotation of food trucks available, and a broad selection of live music genres being presented. In keeping with their Community mindset, you will often be offered the opportunity to participate in fund raisers for various charities.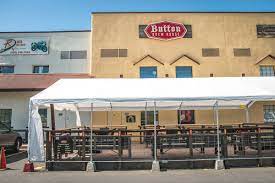 In addition to a comfortable indoor seating area, with bar and benches, Button Brew House also offers an outdoor patio area in front, and has a large outdoor yard with tables (and stage) on the side of the building. Unfortunately, without Pima County permits, they cannot allow dogs on the premises, although certified service animals are of course welcomed.
From Marana, take the Ina Road Exit off I-10 east to Camino Martin, turn right (south) on Camino Martin to the end of the road and pull into the parking lot.
Buttton Brew House is located at 6800 Camino Martin, Suite 160.
Website: https://www.buttonbrewhouse.com/
Phone: 520-268-8543
Nearby neighborhoods to Button Brew House include: Casas del Oeste, Metropolitan Estates, Gilbert Heights and Oldfather Townhomes
Always On Call!
Put my 20+ years of real estate experience to work for you!
Contact me 7 days a week including evenings to discuss real estate.

www.TucsonAreaHouses.net
https://www.facebook.com/RichmanTucsonHomes/