Rancho Marana is a single-family home community within just a few miles of different parks, jogging and biking paths, and a pool. The Marana Unified School District consists of Road Runner and Gladden Farms Elementary, and Marana Middle and High School. The community, which was established in the early 2000s, has one- and two-story homes with two-car garages on cul de sac streets.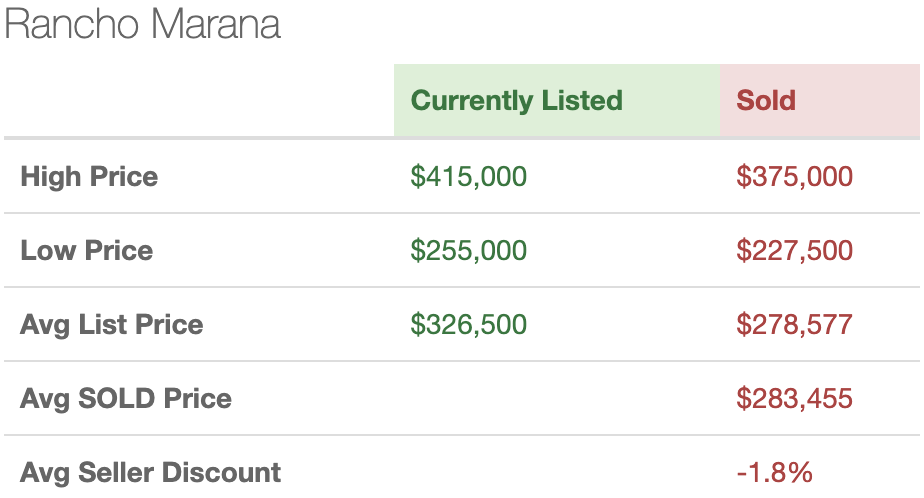 In the last year, prices of homes in Rancho Marana range from $227,500 to $415,000. The highest sold price in the last year was $375,000 but the highest current active listing is priced at $415,000. The average list price of sold homes is $278,577 and the average list price of active homes is $326,500.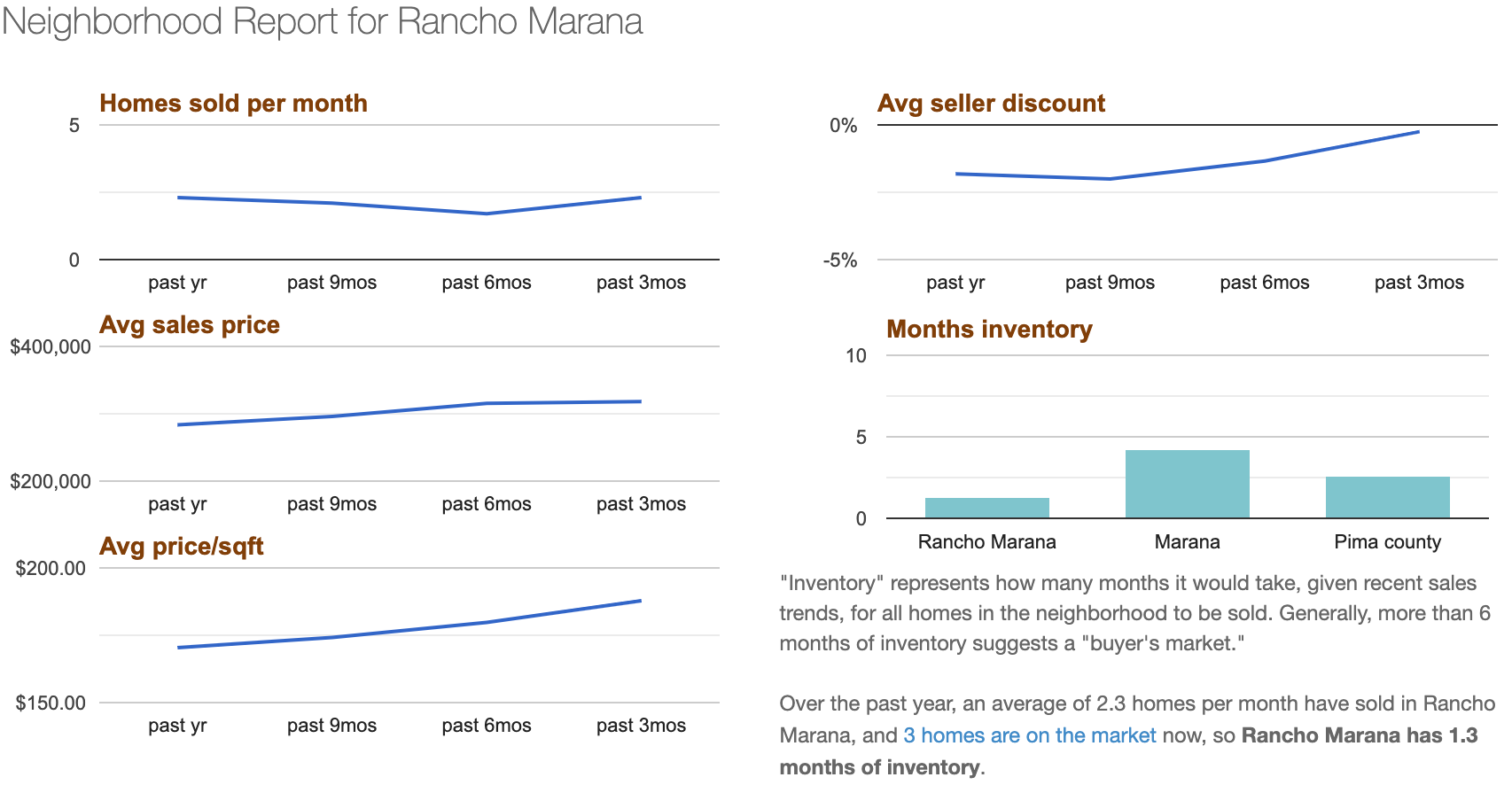 In the last year, the amount of homes sold per month in Rancho Marana slightly dipped for six months but has risen slightly in the past three months. The average seller discount has steadily increased in the past nine months. From one year ago, the average sales price has slightly increased.
The average price per square foot has also steadily increased over the past year.

All stats are reflected to the date of this publication. For the most current market stats, click HERE.