With a history starting with Juan Batiste de Anza in 1700 on his march to San Francisco, El Rio Preserve is now a walkers destination. Paved walking and biking trails, and graveled walking trails surround a former gravel pit. The area contains many educational/informational signboards. Near the parking lot is a small shelter, a picnic table and a porta-potty. The site is dog friendly (but keep Fido on leash and clean up after him.)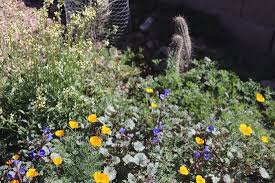 One of the more interesting aspects of El Rio is the Butterfly Garden. Like all desert locations, only visit early in the mornings in the summer, bring plenty of water and sunscreen, and wear good shoes or boots. El Rio is open from sunrise to 9:00 pm. In the summer, use those early hours.
Tucson Audubon has, to date, identified 244 birds species hanging out in El Rio Preserve. Large javelina have been seen there as well.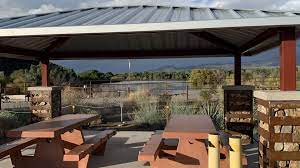 Many neighborhoods are within walking or biking distance of El Rio Preserve. Among them are: Cancion del Sol, Cancion de la Luna, Sunflower, Sonoran Vista, Del Rio, Mesquite Grove, Acacia Trails, Desert Traditions II,
Put my 20+ years of real estate experience to work for you!
Contact me 7 days a week including evenings to discuss real estate.
520-248-1239
https://www.facebook.com/RichmanTucsonHomes/