Skydiving offers a unique thrill that is unmatched by almost any other activity. If you want to make your first skydive, Skydive Marana offers breathtaking views of Pima County, AZ, as the premiere facility in Southern Arizona! Skydive Marana offer tandem skydiving for first-timers and repeat jumpers, up-to-date equipment with automatic activation devices, and instructors who are dedicated to giving you the best, and safest, skydiving experience possible.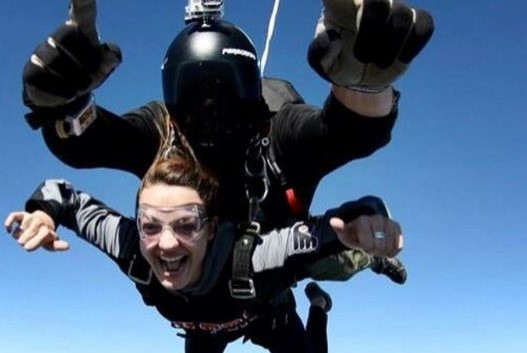 Tandem skydiving is an excellent option for people wanting a fast and easy way to go on their first skydive. You'll receive a 20-minute course. Within an hour you'll be jumping out of an airplane and going over 120 mph before slowing down to take in the stunning view of the Catalina Mountains. If you want the ultimate skydiving experience in Tucson, AZ contact Skydive Marana. See some of the best views in AZ and make a memory that will last a lifetime. You can call today at 520-682-4441.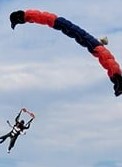 In the interest of making your skydive as safe and smooth as possible, Skydive Marana has created this list for you to review prior to arrival.
WHAT TO BRING: Photo ID is a must. Bring your friends and family. Please, no dogs allowed at the airport. If you would like to bring coolers, food, etc you are more than welcome or can check out Sky Rider Café located at the main entrance of the airport. Remember: If you are using a jump voucher or gift certificate, you must bring that with you also.

WHAT TO WEAR: Sneakers are a must. Shorts and t-shirts for warm days. For cooler weather, layers of thin clothing are better than bulky cargo pants or hooded sweatshirts. Eyeglasses and contact lenses are fine, we will provide you with goggles.

DIRECTIONS: You may go to the directions page for accurate step by step directions to Skydive Marana. Please get directions before you leave home. Skydive Marana is 20 minutes North of Tucson, or 1 hour South of Phoenix.

IN CASE OF A RAINY / WINDY DAY: The weather forecast changes many times throughout the week. We will not make any weather decisions until the day of your skydive. We will contact you an hour prior to your reservation time, to reschedule your jump if the weather is not cooperative, so please have your phone with you and be sure you have entered an accurate phone number as well as email address in our system. If you have not heard from us either via email or over the phone, and you are uncertain about the weather, or live farther than an hour away, feel free to call us before you get on the road. If we need to reschedule your appointment due to weather, you WILL NOT LOSE YOUR PAYMENT, we will simply transfer it to the date which you reschedule to. Payments do not expire and will carry over to next season if necessary.

CANCELLATION POLICY: Deposits/payments are not refundable. You may change the date of your reservation with no penalty if you do so at least 7 days prior to your scheduled appointment.

METHODS OF PAYMENT: We do not accept checks. All of our prices are cash discount prices. If you would like to pay with a credit card, we accept Visa, MasterCard, Discover, and American Express. There is, however, a 4% surcharge for using a credit card. There is no ATM at our facilities, so please bring cash needed.

WEIGHT RESTRICTIONS: 220 lbs. is the weight limit to the Reserve Parachute.

VIDEO AND PHOTOGRAPHY OF YOUR SKYDIVE: Most people choose to get Video or Still photographs of skydive. These tell the story of your Tandem: your training, gear up, boarding the aircraft, the flight to exit altitude, climb out and exit, freefall the parachute flight, the landing and all the euphoria after your feet touch the ground.
If you're unsure about getting video at this time, you can always decide to get video when you arrive at Skydive Marana, on the day of your jump. The cost for one (either video or digital photography) is: Stills $89, Video $99, and Both $129.

TIME REQUIRED: Upon arrival, please check in at the front desk. Kindly arrive 15 minutes before your scheduled time in order to complete paperwork prior to training. Expect to be at the skydiving center for a few hours, but please feel free to spend the day with us if you'd like to. We can assure you that this will be one of the best experiences of your life and suggest not making too many plans for after your jump so that you have time to "take it all in".
Skydive Marana's website, with more information is: https://skydivemarana.com/wp/
Located at 11700 W Avra Valley Rd #301, Marana, AZ 85653, Skydive Marana is not far from the Avra Vista, Avra Ranchettes, and White Fence Farms neighbotrhoods of the Marana area.
Their phone number is (520) 682-4441
Always on Call!
Put my 20+ years of real estate experience to work for you!
Contact me 7 days a week including evenings to discuss real estate.

https://www.facebook.com/RichmanTucsonHomes/