Biosphere 2, the world's largest controlled environment dedicated to understanding the impacts of climate change. Biosphere 2 advances our understanding of natural and human-made ecosystems through integrated research that drives the discovery and development of interventions that increase the resilience and sustainability of Earth systems and human quality of life. We advance research in our unique facilities, conduct interdisciplinary science education, and foster leadership initiatives focused on developing scalable solutions for our planet and beyond.
Discover the world in a 3.14-acre laboratory with active research systems spanning from ocean to desert environments and so much more. Biosphere 2 is so named in honor of Biosphere 1, our home planet. Two missions, between 1991 and 1994, sealed Biospherians inside the glass enclosure to measure survivability. Behind this highly public exercise was useful research that helped further ecological understanding. Several first-person accounts have been published by former crew members that provide different perspectives on the experiment.
The current environments and research labs include: Biomes under Glass: Ocean, Mangrove wetlands,
Tropical rainforest, Savanna grassland and Fog desert, each leading to useful research regarding climate change issues world wide.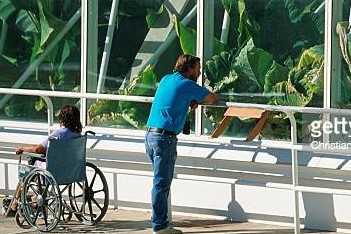 A new element to the Biosphere 2 experience is the Biosphere 2 app which includes never before seen photos and videos that visualize the science and 30-year history of this unique research environment. Through science stories and interviews you'll have the opportunity to learn more about this amazing, world-class research as you traverse a safe (and socially distanced) one-way path around the exterior and through the human habitat and wilderness areas of Biosphere 2!
The Biosphere 2 Experience will take approximately 1 hour 15 minutes to complete. Biosphere 2 is open every day (except Thanksgiving and Christmas) from 9am-4pm. There will be a limited number of tickets sold per hour and day. Once a limit is reached, interested guests must select another time and/or day.
University of Arizona Biosphere 2's address is 32540 S Biosphere Rd, Oracle, AZ 85623. Their phone number is 520-621-4800, and their website is https://biosphere2.org/. Located north-east of Marana's Dove Mountain, Biosphere 2 is a worthwhile drive of about 44 minutes (34.2 miles) via Tangerine Road and AZ Route 77 from Marana.
Always On Call!
Put my 20+ years of real estate experience to work for you!
Contact me 7 days a week including evenings to discuss real estate.